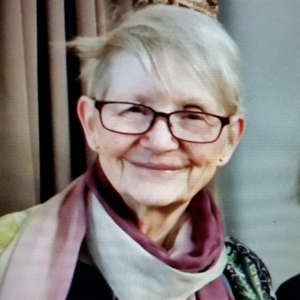 Dr. Ruth Richards is an educational psychologist and board-certified psychiatrist with more than 25 years of experience. She is also a Fellow of the American Psychological Association (APA) in Divs. 10, 32, and 48, and a member of Div. 34. Dr. Ruth is a professor at Saybrook University in Creativity Studies, and Consciousness, Spirituality, and Integrative Health. She has published numerous articles, edited/written four books on everyday creativity, and received the Rudolf Arnheim Award from Div. 10 APA for Outstanding Lifetime Accomplishment in Psychology and the Arts.
Dr. Richards' 2018 Everyday Creativity and the Healthy Mind (Palgrave Macmillan, 2018 hardbound, 2019 paperback) won a Silver Nautilus Award ("Better Books for a Better World"). A forthcoming co-edited book with David Schuldberg, and Shan Guisinger, features some remarkable contributors and brings a transformative vision to social scientists in our profoundly interconnected and complex world. The intent is to reawaken awareness of the complexity, interdependence, and multilayered complex adaptive systems of life and of the realms of consciousness we inhabit, along with a new awe, humility, and wonder. Due out in 2020-2021 from Oxford University Press, Chaos and Nonlinear Psychology: Keys to Creativity in Mind and Life, introduces to mainstream linear social sciences, a new worldview. Moving beyond that, it also can affect how each of us live and see our lives—a new view of the self-in-world.
Dr. Richards' work spans education, clinical areas, social action, spirituality, aesthetics, and awareness, and the importance of chaos and complexity theories in areas including our dynamic identity, interconnection, mutual awareness, expanded empathy, and forward potentials for evolution in a challenged world, and evolving cosmos. Earlier, Dr. Richards was the Principal Investigator at McLean Hospital and Harvard Medical School, working with Dennis Kinney and others, on the development and validation of the Lifetime Creativity Scales. These were written up by Daniel Goleman in The New York Times while highlighting new findings on risk for bipolar disorder and an everyday creative "compensatory advantage" among better-functioning relatives. The message is mainly about health.
She advocates, now as then, for a "new normal," broader, more diverse, more exploratory and process-oriented, more open to experience and beyond ego, while helping free us all to embrace risk-taking, discovery, and living beyond fixed expectations, toward our higher humanistic, and human, potential. Aspects of this pattern are already seen, in part, in self-actualizing individuals in humanistic psychology. There is also implication for a more integrated self, broader awareness of the world, and living toward a larger good. Dr. Richards thus sees dynamic creative living as central to the advancement of individuals and cultures, both separately and together, and to the emergence of a new worldview and view of self-in-world.
Vitae
Learn more about Dr. Ruth Richards credentials. Download her vitae, today!
Publicist
Sara Sgarlat, Sgarlat Publicity
(434) 245-2272